In case you haven't had a chance to see this yet, here is a teeny tiny selection of some of the new craft line at the Dollar Tree (and get Free Shipping to your Local Store). From what I understand they are launching the new craft line at the larger stores this year and supposedly rolling out to the other stores in the next year or so. I don't know how true that is, but that is what my local store told me.
This post contains affiliate links. Read our Privacy Policy And Affiliate Disclosures.
During my weekly Dollar Tree craft crawl, I found these wonderful new little GLASS jars! These will be perfect for little potion bottles for mini Christmas trees or tiny potion display collections. I fell immediately in love with these! I have been buying them on Amazon and at the local craft stores for years now and unless you have a coupon you're paying upward of five dollars or more for a pack or five or six.
These naturally are a buck a piece, so you can't beat that. Sometimes you can find a bulk deal on Amazon, for which I'll add a link below. However, it is hard to beat these for only a buck!

There are:
Larger ones with a cork lid, six to a pack that measure .33 fl oz (10ML), and measure about 2" tall. UPC 639277836786
Medium ones with a cork lid, seven to a pack that measure .17 fl oz (5ML), and measure about 1.75" tall UPC 639277836809
Shorter fatter ones with a screw lids, five to a pack that measure .2 fl oz (6ML), and measure about 1.5" tall UPC 639277836557
Teeny weeny ones with a cork lid, six to a pack that measure .05 fl oz (1.5ML), and measure about 1.5" tall UPC 639277836793
I have used these before as adorable (in my opinion) little potion bottles for a Christmas tree by filling them with mini beads, colored sand or a glitter coating on the inside. I will then adorn them with the little labels of the house crests as well.
Layouts/Files below are for PERSONAL USE ONLY. I do not own any copyrights or licensing for the logos/names/art/etc. My templates /artwork and designs are strictly for inspiration and entertainment purposes only, and are NOT intended for sale/resale. PLEASE DO NOT attempt to sell anything you make using my templates. This is meant for PERSONAL USE ONLY. Thank you.
I would recommend using a Cricut (or similar machine) and using the print and cut option in Cricut Design Space™. You can print these on sticker paper and hand cut them all, I did when I made these. It can be done it just takes a while.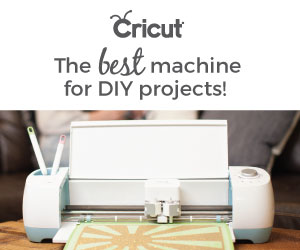 To coat the mini bottles inside with glitter, I use the floor wax method which can be used on glass or plastic ornaments. Just swish the entire inside of the jar or ornament with the floor wax, then drain out the excess. Using a glitter funnel or other small funnel, pour loose glitter inside and turn until the entire inside is coated. Shake out all of the loose glitter and allow to dry.
You can attach tiny eye hooks to the corks and caps, and use –assorted thin ribbon/twine (gives it a more rustic feel than wire hangers) for hanging. I used these same hooks for the "Christmas in July" ornament post, with the mini dragons and such. https://darkartandcraftsarah.com/2019/07/17/christmas-in-july-small-christmas-tree-ornaments-baby-dragons-unicorns-cauldrons-and-snitches-made-easy/
A few other items I picked up on my inaugural Dollar Tree craft haul are:
Tiny glass beads in assorted colors and shapes, they have 1.1 oz (32G) in each container. These are perfect for filling the little bottles/jars for Christmas ornaments, the different colors will sparkle beautifully with tree lights, and the shapes have potion ingredients potential. UPC 639277711502
Finger tip protectors for using a hot glue gun, this I have needed forever and they come 3 to a pack. UPC 639277834676
Glue and residue eraser. I have never used or even seen one before! We will have to see how that works, but it looks promising. UPC 639277836922
Scrap-tility knife set which is a simple x-acto style knife with 5 different types of blades. UPC 639277837011
This post contains affiliate links. Read our Privacy Policy And Affiliate Disclosures.
There were so many other different new and revamped supplies they are now carrying I could list them all day! (Mostly found as Crafter's Sqaure) Here are a few that I didn't get this time around:
Paint brushes sponge/foam and bristle
Chalkboard signs and tags
…and so much more!
Donations are appreciated, but not expected. They go towards craft supplies and site maintenance in order to help bring more fantastic content.
In the next few weeks, I hope they get the rest of the products in stock. They mostly appear to be on Dollar Tree, I provided the UPC's for the items I purchased today, since I couldn't find them on the website. At least you will have the UPC to take into a store and to see if they can order it that way. In time hopefully it all will be up on their site.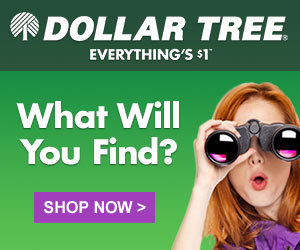 Don't forget to sign up for the giveaway! Giveaway ends 10/31/19.
75 Subscribers Give Away
Subscribe for updates.
Don't forget to confirm your subscription email. Otherwise, post notifications end up in the spam folder, and I would hate for you to miss out.
If this project inspires you to make your own please tag/share with me on Instagram, Facebook or Pinterest. I would love to see what you come up with.
Happy Crafting
Cheers! Sarah
This post contains affiliate links. Read our Privacy Policy And Affiliate Disclosures.